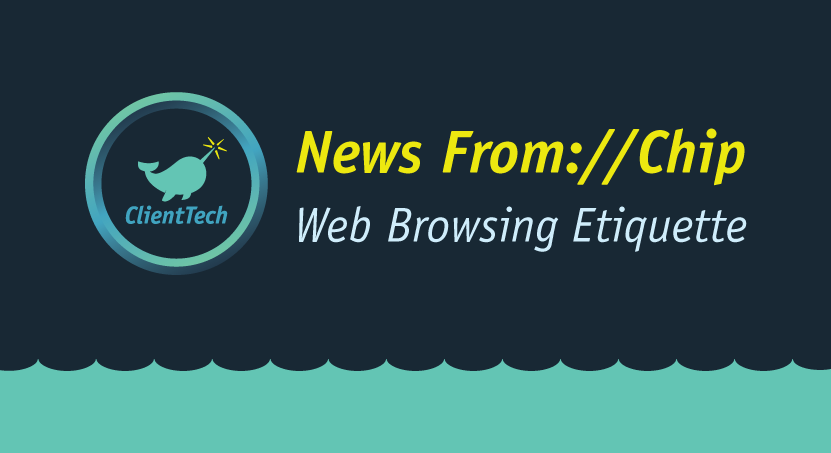 Internet browsing is part of our daily lives, but there are all kinds of risks while doing so. These risks can include exposure of sensitive personal information and infection by malware, which includes viruses, spyware, and adware. Safe browsing means being aware of these online threats and taking the necessary steps to avoid them.
It only takes a little bit of effort, a few tools, and some basic information to be safe as you browse the Internet. Follow these guidelines to protect your personal information and your computer online.
Update Web browsers regularly and enable security features
Choose "Yes" when browser programs like Firefox, Internet Explorer, or Safari prompt you to update; current versions of these browsers protect you against security vulnerabilities in older versions. Adjust security settings for your web browsers to warn you about annoying and potentially dangerous threats to your security, like popups, spyware, and malicious add-ons
Guard personal information
Look for signs of an encrypted Web page when providing sensitive personal information (credit card or banking information, SSNs, etc.) online; key identifiers include a URL for the Web site's login page that begins with "https" and a padlock icon in your browser status bar. The "s" in "https" stands for secure, meaning that the website is employing SSL encryption. Check for an "https:" or a padlock icon in your browser's URL bar to verify that a site is secure before entering any personal information.
The best antivirus in the world can't help you if a fraudulent website tricks you into giving away your security credentials. Phishing sites masquerade as bank sites, auction sites, even online game sites. When you enter your username and password, though, your account is instantly compromised. Some clever ones will even pass along your credentials to the real site, to avoid raising suspicions.
Install protective software
According to PCMag.com, some of the top security suites available include Bitdefender Internet Security 2017, Kaspersky, Symantec Norton Security Deluxe, and McAfee Live Safe. These days malware and other threats come in many different styles and sizes, so security services have been evolved to cover a variety of platforms on your computer. Most suites will come with basics such as firewalls and antivirus protection, which can deter you from downloading or visiting any sites that may be dangerous. Some advanced security suites include features such as password managers, phone support services, anti-spam, and file backup.
Don't reuse passwords: Using the same password for multiple sites only makes it easier for attackers to compromise your sensitive information. Instead, keep track of your different passwords with a handwritten list that you keep in a safe place or come up with your own algorithm for creating unique passwords that only you would know. It is also recommended that you change your passwords every 90 days.
Web browsing is an important topic, and having safe browsing etiquette is very important for you and your company. Our team here at Client Technology Services, LLC is always here to help, from simple to complex issues. For more information, or to discuss your specific IT issues, contact Client-Tech today at (225) 753-6682 or steveb@client-tech.com, we can walk you through on the phone or even set up a consultation.